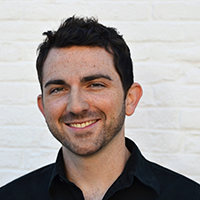 Filed by Chip Dwyer

|

Jan 15, 2016 @ 2:45pm
Johnson Thompson, an Australian filmmaker, apologized after a video he created with Adobe After Effects went viral for showing a possible UFO. Thompson made the video, entitled "Strange lights above Canberra," and posted it on Reddit, in the subreddit section for Canberra, Australia. The video received much, much more attention than he anticipated, garnering over 400,000 views on YouTube. Thompson did a pretty good job, so it's not surprising that it gained attention from UFO conspiracy theorists as well as actual scientists. He explains the entire thing here:
Even though their UFO isn't real, hopefully the concerned citizens of Canberra can prove that interesting things do actually happen there following this accidental hoax.