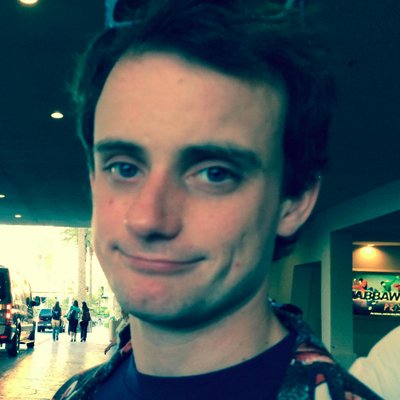 Filed by Johnny McNulty

|

Jul 22, 2014 @ 11:54am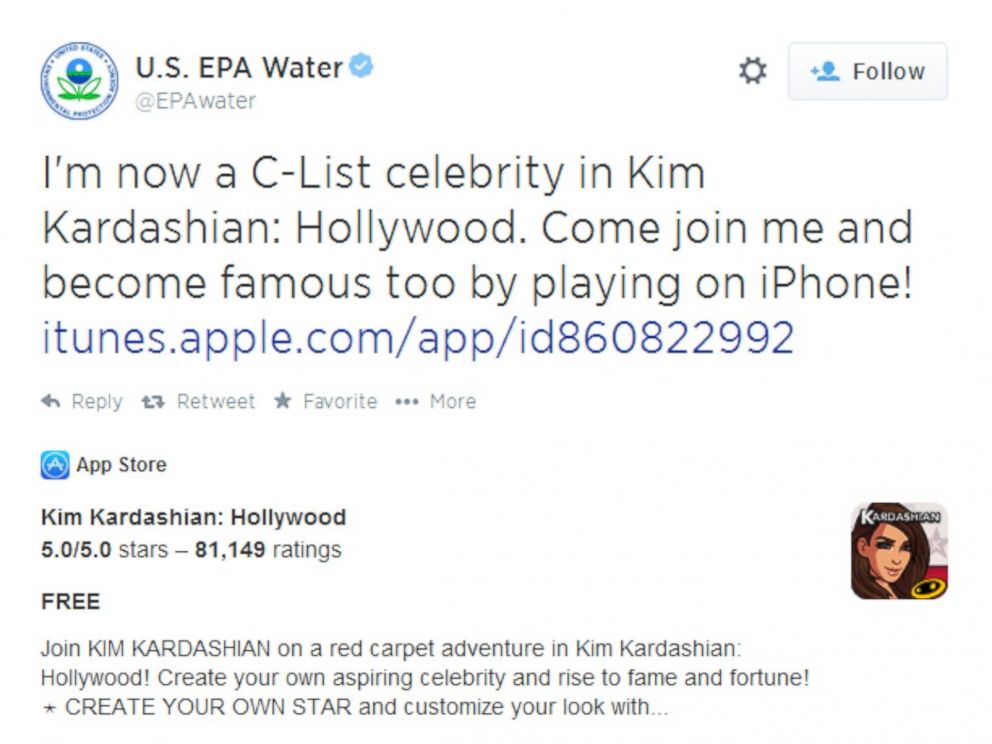 Give yourself some credit, EPA. With your Q rating, you could be a B-lister, no problem.
Unless you live in a retirement home and have also lost your smartphone, you've probably heard of Kim Kardashian's half-billion-dollar juggernaut app/game "Kim Kardashian: Hollywood," where you do celebrity stuff with celebrity Kim Kardashian in a quest to become a celebrity.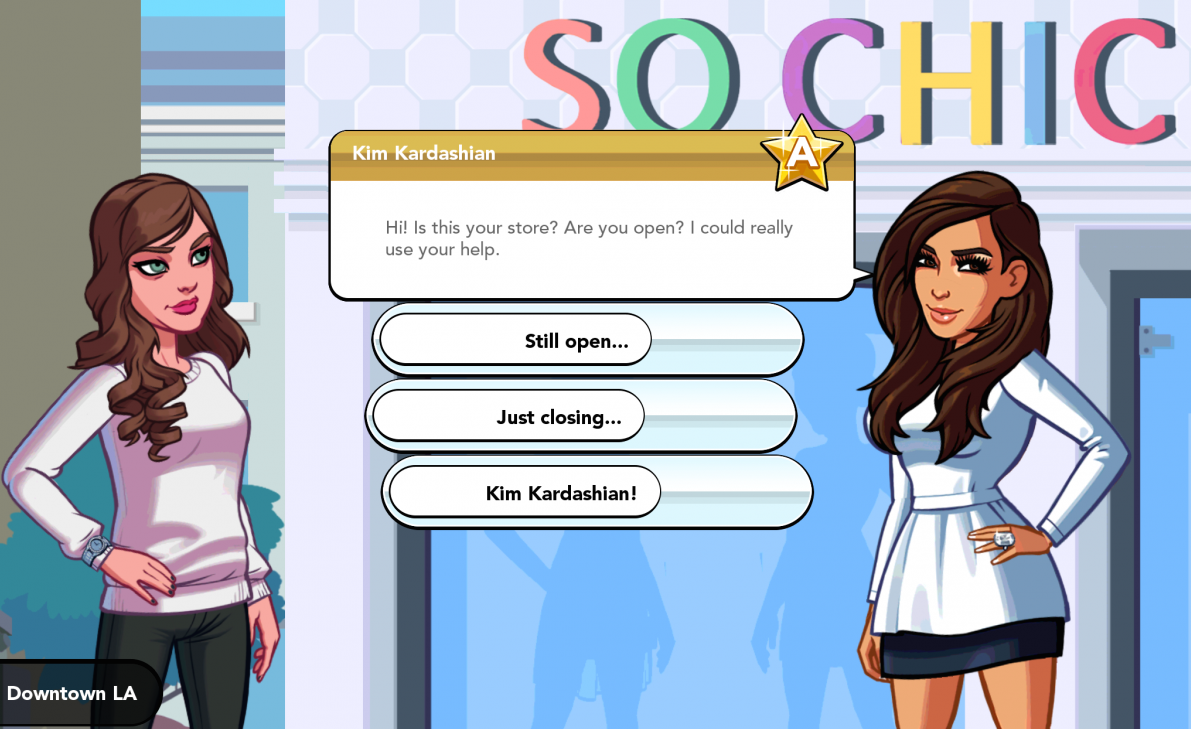 It must have been hard for a gov't employee to click "Still open..."
Apparently, whoever is running the Twitter feed for the Environmental Protection Agency's Water Department has heard of this game as well. Clearly, this is what happened: the Millennial who runs the Twitter account was still logged into Twitter at the end of the day when they decided to blow off some (clean, regulated) steam by playing Kim Kardashian: Hollywood. They must have been having a really hard day, because when they achieved C-List celebrity status by working it with Kim on the red carpet, they actually clicked "Yes" when the game asked to share this accomplishment with their friends. The friends, in this case, being the American people.