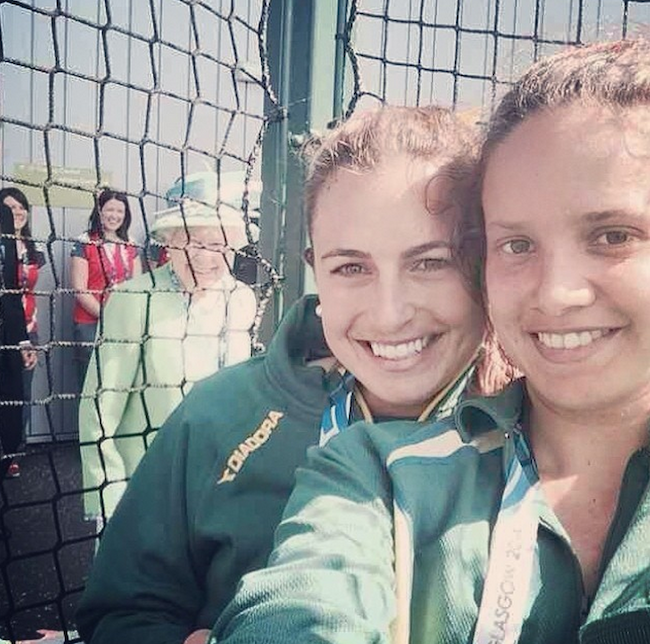 When the Queen shows up, every game is a Royals game. (via)
There's a controversy brewing! Is this an Instagram of the Queen of England dropping a Royal photobomb, or is it well-timed selfie with her Highness playing along? It appears to be a little bit of both, which is why I'm coining a new phrase -- a Stealthy (I want full credit!).
Australian Jaydee Taylor, who was competing in the Commonwealth Games, happened to be in a great spot to snap a picture of the world's most overdressed field hockey fan, but she had no way of knowing that the Queen, who isn't famous for her toothy grin, would turn towards the shot and drop a Stealthy™.