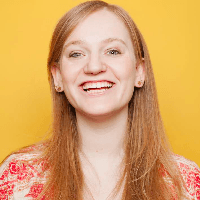 Filed by Orli Matlow

|

Nov 16, 2016 @ 4:08pm
Happy Hump Day! You made it over the hump! It's almost the weekend, and after the weekend comes a short week for Thanksgiving, so relax, it's basically Thanksgiving!
Unless that stresses you out. If you're stressed about Thanksgiving, pssssssh, you've got LOTS of time.
Here's what you missed while you were climbing over the hump.
1. Trump said global warming was made up by the Chinese. The Chinese confirmed that that was made up.
The concept of global warming was created by and for the Chinese in order to make U.S. manufacturing non-competitive.

— Donald J. Trump (@realDonaldTrump) November 6, 2012
One of President-Elect DJT's many, many conspiracy theories is that climate change was a hoax meant to affect the market. But the truth is, it's real, and it's going to ruin the world unless he does first.
A Chinese minister made a point to point out that it's real, and even Republicans' idol Ronald Reagan acknowledged its existence.
2. Glow-in-the-dark hair is the hot new way to piss people off in the movie theater.
A post shared by Angelica Salek🌟🌈🌱 (@angelicasalek) on
You've seen hidden rainbow hair, unicorn hair, and now, meet glow-in-the dark hair. See more beautiful/obnoxious styles of it here.
3. A woman's dress came with a free dead rat and now she's suing.
Apparently a hidden dead rat is not a desired accessory this season. When a woman named Carly Fiesel bought a dress at Zara in Greenwich, Connecticut, there was a hidden vermin sewn beneath the seams. Now she's suing for emotional distress and a rash apparently caused by rodent-borne disease. Eek.
4. Tom Hanks wants to make America feel great again.
America's dad Tom Hanks forwent a usual acceptance speech for an honor at the MoMA in favor of something more timely. No, not revealing the secrets behind the mysterious David S. Pumpkins, but trying to instill hope with a little help from Schoolhouse Rock!
5. A guy's paranoid analysis of a sext proved him right.
A guy was enjoying some generous sexty sexts he got from his girlfriend when she was away in Atlanta, but discovered a hidden suitcase that turned out to be a smoking gun.
Next time, don't cheat—or do better hiding the evidence.
6. The Internet is helping a dad find a blue sippy cup for his autistic son.
The internet is not such a bad place after all, especially when it's harnessed to help. A dad named Marc Carter in Devon, England rallied Twitter to help him get a particular blue cup, the only cup his autistic son Ben would drink from.
Soon #CupForBen was being tweeted alongside Joe Biden memes, as people are helping the family make sure Ben stays happy and hydrated.
7. Here's Ricky Martin's hot fiancé.
A post shared by Jwan Yosef (@jwanyosef) on