Oh hi! I didn't see you there. Nice of you to stop by! Congrats on making it to Thursday.
Here's what you missed on the web while you were outdoors or something. A whole bunch of it has to do with The Shining, because that moving is comforting in the face of reality.
1. Professional homophobe Mike Pence posts selfie, memes ensue.
The "UNITED!" House Republicans met for a meeting, and the blindingly white group did one of the whitest things possible: Take a selfie with a selfie stick. Here be jokes.
2. Dr Phil is exploiting an ailing Shelley Duball for ratings, and Stanley Kubrick's daughter is calling for a boycott.
Shelley Duvall is struggling with her mental health, so Dr. Phil isn't giving up a good opportunity to shamelessly profit off of it. Vivian Kubrick, Stanley Kubrick's daughter, wrote a powerful letter asking people to show empathy and respect, a rare thing these days.
3. A woman live-tweets a horrible date she overheard. And no, it isn't your's. Or is it?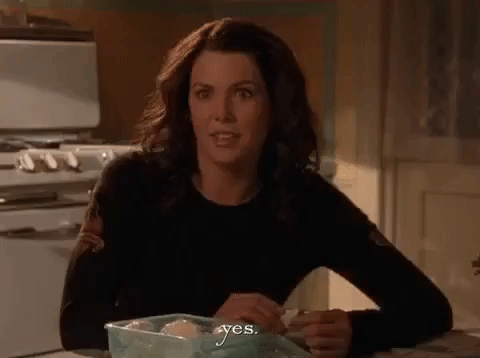 A classic story of Pompous Idiot and Girl He's Humiliating, featuring sushi, squid heads, and some brutal chopsticks etiquette lessons. A taste:
4. Jon Stewart left the farm to gift you with some post-election comfort.
Appearing on CBS This Morning, the deity who remains America's most trusted newsman gives his golden two cents on Trump's election and hypocrisy in America. Here's one of his two cents:
"The ultimate irony of this election is the cynical strategy of the Republicans. Donald Trump is a reaction not just to Democrats but to Republicans. He's not a Republican. He's a repudiation of Republicans, but they will reap the benefits of his victory, in all of their cynicism."
Watch the whole thing.
5. Hear what South Park sounds like spoken by an actual child: Trey Parker's daughter, Betty.
It's easy to forget that the kids in South Park are young, innocent fourth-graders. On Take Your Daughter to Work Day, Parker's adorable three-year-old tried
It's the most charming delivery of "Daddy called you a p*ssy." See how it looks coming from Ike.
6. A Thanksgiving miracle: Texting the wrong number but making a new friend.

A wrong number lead to a Thanksgiving invite from a saintly grandmother with the philosophy, "That's what Grandma's do... Feed every one!"
The accidental interaction is the start of a beautiful friendship.
7. Awkward is so Raven.
After discovering Hilary Duff's cringiest of cringeworthy cringe videos for Disney Channel, behold the Raven edition.