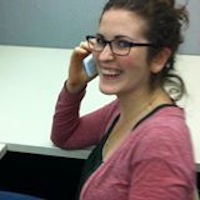 Filed by Shira Danan

|

Apr 06, 2015 @ 8:50am
Comments on a thread about a girl named Beyoncé took a turn for the hilarious.
On Saturday, Humans of New York shared a photo of a girl who moved from Pennsylvania to New York this year and had to start at a new school. Because her name is Beyoncé and she's "not a very social person," she dreaded the inevitable singing of "All the Single Ladies" when her name was announced in class.