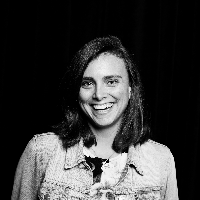 Filed by Catherine LeClair

|

Jan 18, 2017 @ 7:31pm
Over MLK weekend, President-elect Trump made the mistake of attacking one of the most iconic leaders of the civil rights movement, Representative John Lewis, calling him "all talk, talk, talk - no action or results." In fact, Lewis is known as one of the "big six" of the civil rights movement, and his activism resulted in his arrest and poor treatment on many occasions, all for the rights of black Americans. Then, to continue his fight, he entered Congress in 1987. Naturally, people were angry and upset at Trump's display of what could either be ignorance about the civil rights movement, or flagrant lies and denial of important history.
Well, if that's what Trump thinks of the civil rights movement and some of its most important figures, clearly he has a skewed perception of history. It's almost too disorienting a mental exercise to attempt to see the world through Trump's eyes, but that is exactly what Twitter has done. Because if Trump is going to create a revisionist history, you can be sure that the internet will beat him at his own game. Take a look through some of the best tweets, written in Trump's voice, and imagine you're sitting in a university lecture hall, learning some of the most important moments in our country's history from one of the most ill-informed men to ever take the White House. And then realize you can't even wake up from the nightmare because it's reality.