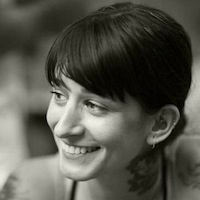 Filed by Jessie Dean Altman

|

Aug 18, 2016 @ 11:59am
On August 16, a woman named Nafisa Ahmed wrote a series of tweets summing up the difference between consensual sex and rape, using the concept of theft for comparison. Because a lot of men (and some women) still seem very confused.
I don't get how rape is so hard to understand for some men. But, if you put it like this, they get it:

— nafisa ahmed (@thatxxv) August 16, 2016
Her analogy involves a hypothetical $5 bill.
If you ask me for $5, and I'm too drunk to say yes or no, it's not okay to then go take $5 out of my purse... Just because I didn't say no.

— nafisa ahmed (@thatxxv) August 16, 2016