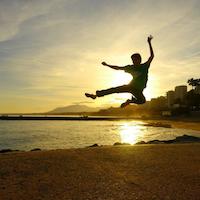 Filed by Mitchell Friedman

|

Aug 30, 2016 @ 8:21am
The convenience of Uber is luring customers into a false sense of security, according to Hannah Warman, who woke up to a nightmare Uber charge after falling asleep on what should have been a quick ride home.
The London comedian needed a lift at the end of Sunday night. But when she fell asleep, her driver decided to take the scenic route. To the tune of an hour and a half ride at a cost of £84.95 ($111).