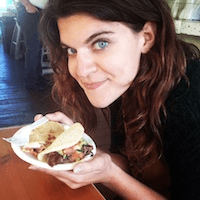 Filed by Kelsey Solywoda

|

Nov 07, 2016 @ 4:05pm
Happy Monday, internet! How was your Election Eve? You were probably very busy trying to focus and get all your work done even though you didn't sleep very well last night, what with all the night terrors of a possible Trump presidency jolting you awake every two hours. (Oh, was that just me?) Anyway, here are seven things you missed today while you were at your boring adult job.