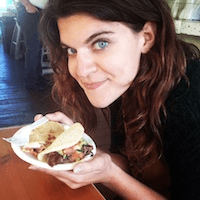 Filed by Kelsey Solywoda

|

Nov 08, 2016 @ 4:41pm
It's Election Day in America. If you were busy either working at your adult job or waiting in line to vote, you might have missed out on today's internet gossip. Lucky for you, we've compiled a list of the day's biggest stories. And hey, if you're still in line to vote, you can read them while you wait! Maybe you can even share them with the people behind you! Community! Here's everything you missed today, November 8, 2016.
1. There's an internet conspiracy theory that Taylor Swift voted for Trump. (Via Bustle)
Using such damning evidence as "Katy Perry likes Clinton" and "Trump tweeted about Swift one time four years ago," the internet's resident crazy people are convinced that Swift is a secret Trump supporter.
2. The Trump campaign has already tried to file a lawsuit in Nevada claiming that polls were kept open too late during early voting. That was fast. (Via The LA Times)
Because there was a big Latino voter turnout and Clinton is way ahead. (Totally rigged!) Don't worry, the district judge has already shut down his request. She was not nice about it.
3. American Crime Story's Sarah Paulson gave a dramatic reading of some of Clinton's emails. (Via US Weekly)
Paulson was on Full Frontal with Samantha Bee to give a rather amusing dramatic reading of Clinton's most mundane late night emails released by the FBI, including one where she asks what time Parks and Recreation and The Good Wife come on. Hill-dawg's gotta be up on her shows.
4. Finally, a sushi roll that will feed your whole family. (Via Thrillist)
Some folks at the Sushi Chef Institute in California created a huge monster of a sushi roll. Why? No one's quite sure what the exact reason is, but there's one thing we do know: Food that is bigger than it should be for no apparent reason is fun!
5. This is why American elections are always held on Tuesdays. (Via Mental Floss)
States used to be able to decide their own voting dates, so it was a freakin' free-for-all until Congress passed a law in 1845 mandating that elections be held on the Tuesday after the first Monday in November.
6. Disney World is going to have a holiday drone show this year. The future is now! (Via Hello Giggles)
The 2016 holiday show in Disney Springs (formerly known as Downtown Disney) is going to feature drones (or "Fixels," as Disney is calling them) that change colors and create festive shapes in the night sky. I very badly want to hate this, but the video actually looks pretty cool.
7. Rihanna won the award for Election Day's best T-shirt. (Via Mashable)
Rihanna's Election Day shirt featured a photo of herself wearing a different T-shirt with a photo of Hillary Clinton on it. It was T-shirt Inception, and it was awesome.