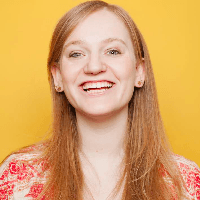 Filed by Orli Matlow

|

Jan 06, 2017 @ 10:07am
On Thursday night, Yahoo Finance tweeted the worst typo. While we often use hyperbole as a device, this isn't a hyperbole. It really is the worst.
Imagine a typo so bad it renders the tweet unreadable aloud for a chunk of the population.
This is that typo.
It took awhile for them to fix their mistake, but when they did, they cried "spelling error," rather than typo.
We deleted an earlier tweet due to a spelling error. We apologize for the mistake.

— Yahoo Finance (@YahooFinance) January 6, 2017
A spelling error is forgetting that it's "I before E except after C," which still makes it the same word.
This is a different word.
Our thoughts and prayers go out to Yahoo Finance's (now former) social media manager. Get extra drunk this weekend.