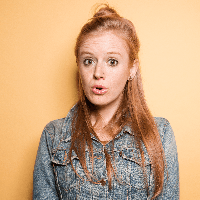 Filed by may wilkerson

|

Jul 14, 2016 @ 1:55pm
Ever loved someone so much you would wear their skin? Let's hope not. Unless that someone is Alexander McQueen, in which case it's still creepy, but also maybe possible. Tina Gorjanc, a student and designer at London's legendary art and fashion school Central Saint Martins, plans to grow swathes of the late fashion designer's skin from DNA taken from locks of his hair and turn it into a human leather jacket.