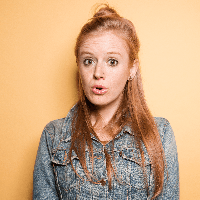 Filed by may wilkerson

|

Jul 14, 2016 @ 1:55pm
Ever loved someone so much you would wear their skin? Let's hope not. Unless that someone is Alexander McQueen, in which case it's still creepy, but also maybe possible. Tina Gorjanc, a student and designer at London's legendary art and fashion school Central Saint Martins, plans to grow swathes of the late fashion designer's skin from DNA taken from locks of his hair and turn it into a human leather jacket.
If you not only want to wear McQueen's skin but also carry your toiletries around in it, Gorjanc plans to make handbags and backpacks as well, if the patent goes through.​
If this all seems creepy to you, that's the whole point. The locks of McQueen's hair were included in the tag of garments in his 1992 graduate collection, "Jack the Ripper Stalks His Victims." And according to an interview with the artist in Dezeen, the goal of her project is to illustrate, and challenge, the fact that it's currently legal to actually own human DNA.