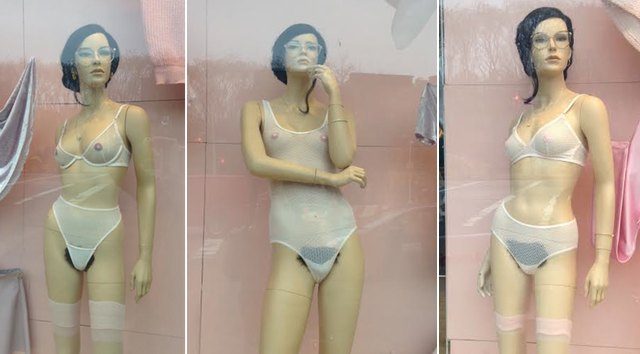 Bravely growing where no mannequin has grown before.
(photo by Jen Chung/Gothamist)
Yeah, so, these are the mannequins at American Apparel's store on East Houston street in NYC today, which Gothamist was quick to find and share with the world. According to one employee, they went up without warning last night, and people seem to be getting a kick out of them. Personally, I haven't visited an American Apparel in a while, so I missed the memo about their mannequins' areolae, but that's not what we're talking about. We're talking to a return to the bush years - the good bush years from all of history until the 80s, not the bad ones in the 2000s.