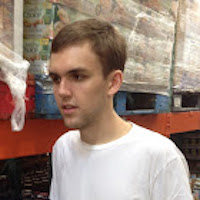 Filed by Bijan Samareh

|

Jun 24, 2015 @ 5:15pm
Ex-American Apparel CEO and resident pervmaster of the fashion industry Dov Charney is in the spotlight yet again.

Stop staring at us, it's weird. (via Getty)

Dancing naked in his office. Masturbating in front of journalists. Getting fired from his own company. Dov Charney has just about done everything he can to solidify his position as one of the worst CEOs in history. And just when we thought his story couldn't get any more twisted, he goes and proves us wrong yet again.
It goes like this: Charney was ousted by his company for inappropriate sexual behavior towards his female employees. He started filing defamation suits to defend himself, claiming that American Apparel was out to get him. He filed so many suits that the company had to file a restraining order against him. Charney kept pressing on, however, and American Apparel just filed a 56-page motion to shut him up, once and for all.