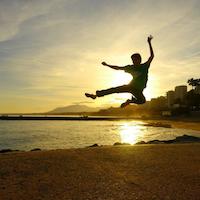 Filed by Mitchell Friedman

|

Mar 14, 2016 @ 5:00pm
An interview produced by Time between President Obama, Time reporter Maya Rhodan, and ballerina Misty Copeland has led to some eye-opening and perhaps even eye-misting quotes from Obama about the way his daughters look up to the First Lady.
After Obama called Copeland "tiny" in response to the absurd fact that she's considered big for a ballerina, Rhodan asked him, "As a father of two daughters, do you see that pressure?" Obama responded, in his typically professorial manner, "That pressure, I think, [has] historically always been harder on African-American women," before shifting the focus to Michelle.