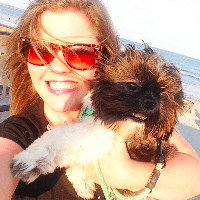 Filed by Missy Baker

|

Aug 27, 2016 @ 11:10am
You don't need to be a rich celebrity to look damn good. There are plenty of beauty treatments that will make you look like a million bucks for next to nothing. I plan on using every one of these 8 budget-friendly beauty cheats until I get wealthy enough to sleep inside a giant vat of coconut oil and caviar for 10-12 hours a night. Until then, bring on the cheap stuff. Here are 8 awesome beauty tips for anyone on a budget.