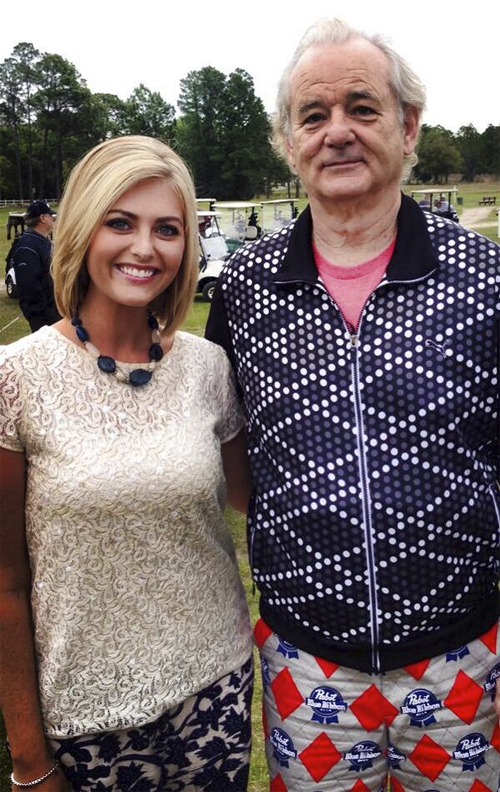 Probably the only pants that could have distracted from that sweater.
(via @TravisDgibson)
Bill Murray was at the River Bend Golf Links in Jacksonville, Florida today to play in the annual Murray Bros. Caddyshack Charity Golf Tournament that he and his brothers started to raise money for various charities and hang out with each other in intensely bizarre-looking clothes while hitting a little white ball around a nicely manicured field. I can't say who officially won the tournament, but I'm pretty sure Bill Murray's Pabst Blue Ribbon checked pants won it all in spirit.