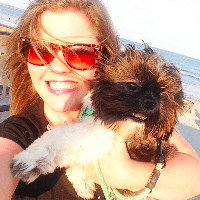 Filed by Missy Baker

|

Feb 23, 2016 @ 10:36am
Bras are every girl's best frenemy. Sure they give you some support, but at the end of they day, you really just want to set them on fire. Here are 17 of the funniest tweets about bras that will get you through until you can finally feel the sweet, sweet relief of taking yours off.
1.
"How many tags should we sew into these? Like, enough to print the Iliad? That sounds good." - Bra designers

— Alison Leiby (@AlisonLeiby) August 25, 2015