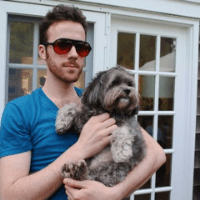 Filed by Miles Klee

|

May 06, 2017 @ 2:18pm
When she's not dragging Republicans on Twitter, supermodel Chrissy Teigen is given to some more lighthearted pursuits—like sarcastically telling a group of beauty editors that literally her entire body and face are the result of countless plastic surgeries. Trouble is, then this happens:
Even if it were true, there wouldn't be anything wrong with it, but it's always a bummer to realize that people don't know when you're joking.
You think I'd have this ass if I'd done extensive work? Like who would ask for this ass. 😂

— christine teigen (@chrissyteigen) May 5, 2017
Thankfully, people on Twitter get her sense of humor. Even if the press doesn't.
Of course, when someone looks as good as Chrissy, is there any believable explanation as to how they pulled it off? She could tell us that some glamorous aliens shot her with a beauty-laser and that would be just fine.