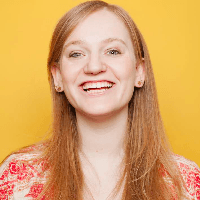 Filed by Orli Matlow

|

Mar 13, 2017 @ 3:24pm
Do you love the flattering looseness and butt-elongating of Mom Jeans, but wish they showed off a little more knee?
Well, Topshop does, and is selling these new Clear Knee Mom Jeans™️️ at Nordstrom to help you flaunt those sexy 'caps.
"Slick plastic panels bare your' knees for a futuristic feel in tappered and cropped high-waist jeans," the description reads.
Clear Knee Mom Jeans™️️ are real pants, for real people, with real knees, and people have real feelings.
But, why?
To many, this a sign of the end times.
Your scientists were so preoccupied with whether or not they could, they didn't stop to think if they should. https://t.co/bbYn1DKaBC

— Michael D L Johnson (@blacksciblog) March 13, 2017
Some people want to show off some more skin, but few want to highlight the knee skin.
But this is the breakthrough in kneeless chaps people have been waiting for since regular old holes won't do.
As one tweeter pointed out, it's important to put the travesty that is Clear Knee Mom Jeans™️️ in the context of Topshop's other crimes.
They're still better than Ivanka's stuff, though.