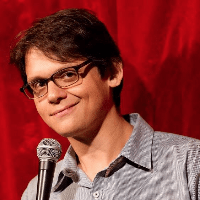 Filed by Matt Nedostup

|

Apr 25, 2017 @ 10:08am
UK fashion retailer Topshop is making a lot of women scratch their heads with a new item in its online catalog: clear plastic jeans. And before you ask—yes, they're exactly what they sound like.
If you don't believe the tweet, you can check out these monstrous pants yourself on Topshop's website. The jeans retail for £55 in the UK, or $100 in the US. Which is a lot of money for what's basically a lower-body condom.
Although they're bizarre, these jeans are a natural progression from Topshop's Clear Knee Mom Jeans, which were a viral sensation in March.
Topshop seems determined to make clear plastic the fashion trend of tomorrow. Fashion lovers everywhere have the same question: "WHHYYYYY?"
Topshop: Everybody hated the clear knee jeans we should make more normal pants

Also Topshop: MAKE THE ENTIRE FUCKING LEG CLEAR pic.twitter.com/YctEoZaNrx

— Little Mix Mofo (@LittleMixMofo) April 25, 2017
People asking "why are topshop selling transparent jeans?", the answer is: So that people ask "why are topshop selling transparent jeans?"

— dan barker (@danbarker) April 25, 2017
Some pointed out that clear pants are not new—they were an iconic fashion accessory of K-pop legend JYP.
So the verdict is in—unless you're a famous South Korean pop singer, you can not pull off these pants.
Also, you literally won't be able to pull off these pants. Better invest in Vaseline.