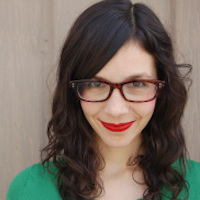 Filed by Meg Favreau

|

Sep 30, 2015 @ 8:55pm
If you've ever tried on a vintage dress that's four sizes larger than what you normally wear and found yourself unable to zip it up, you might've thought something like "Holy shit, people used to be tiny! We're all giant horror people now!" But the truth is that we're only sort of giant horror people. Rather, the bigger influence on the difference in numbers is vanity sizing, the practice of moving clothing sizes lower so people feel better about what size they wear.