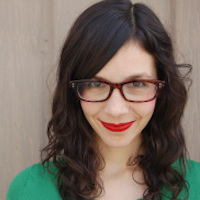 Filed by Meg Favreau

|

Sep 29, 2015 @ 9:05pm
BuzzFeed video person Hillary Lauren Levine went to a street corner a few blocks away from where I'm sitting right now* and asked people about what makes a good body. Surprisingly, only one person said the words "wonderful penis" and only one person was all like "just look at me I am an Adonissssss!" although I assume that's just because there are a bunch of showboats and wangs on the (virtual) cutting-room floor. But no matter what their ideal body is, everyone agreed that all bodies are beautiful, because either a) they're telling the truth and are awesome, or b) they don't want to be the one a-hole in this video who's like "nah, some bodies are way gross, man." Either way, the result is a dash of fun, a dash of uplifting, and a dash of that one guy who just wanted to show off his abs.