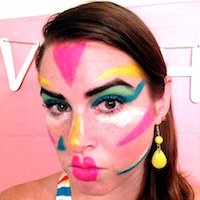 Filed by Ashley Bez

|

Sep 08, 2015 @ 3:35pm
These Disney Princesses as pin-ups have slightly more realistic curves!
Disney Princess-inspired art is a tale as old as time, and it's a good thing artists keep making it, because I will never get sick of it. Joel Santana is an illustrator and graphic designer who took a badass approach to three of Disney's big-eyed, waif-waisted ladies, and they seem like a lot more fun to hang out with than the original two-dimensional (both in form and depth of character) versions.