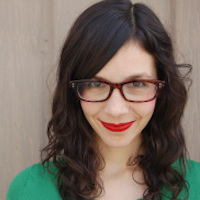 Filed by Meg Favreau

|

Oct 15, 2015 @ 8:25pm
When you're shopping for a new dress, it can be so hard to find something that says "I look great" as much as it says "stay the hell away from me." But Danish fashion designer Anouk Wipprecht has just the thing for you: Spider Dress 2.0, a 3D-printed dress with motion-sensor-activated spider legs that attack anyone who approaches you too quickly. It's the perfect thing to wear to any overcrowded bar, house party, or wedding (let's see your overly touchy aunt try to get a hug in when you're wearing this thing).