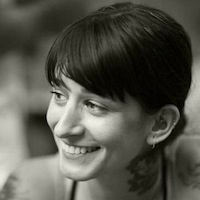 Filed by Jessie Dean Altman

|

May 11, 2016 @ 2:01pm
Haircuts are an important part of most people's lives, but just like everything else in the world, they aren't always good. Whether it's because you went to a new stylist, did it yourself, or had a friend give it a try (goodbye, friendship), haircuts and color don't always turn out like you planned. Sometimes, the plan was bad to begin with. Here are some "When Haircuts Attack" stories. Spoiler: there's a lot of crying involved.