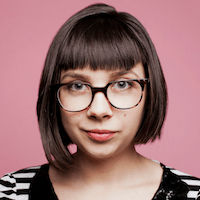 Filed by April Lavalle

|

Sep 30, 2016 @ 10:32am
Corset braids are the "new" hottest hair trend that people have been wearing to Renaissance Faires for years. If you haven't seen the complex hairdo yet, it basically involves using ribbons to create a corset-like effect between braids.
Hair stylist Joan Dellavalle made this video tutorial on how to make one yourself. You need a special tool in order to weave the ribbon through the hair, but more importantly, you need an incredible amount of patience.