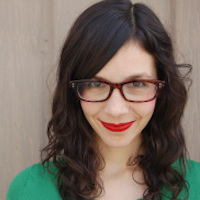 Filed by Meg Favreau

|

Sep 24, 2015 @ 8:25pm
When it comes to Halloween, some people like big, startley scares. Others, like makeup vlogger Promise Tamang, prefer creepy Halloween makeup that gives people headaches and a general sense of unease. It's the sort of fiendish, quiet scare that makes you ask questions like "Is something wrong with my eyes?" and "Did I accidentally disturb someone's grave?" and "OK, seriously. I obviously disturbed someone's grave, so what the hell can I do to get this to stop?" In this case, the answer is easy: all you need to end this haunting is a bottle of makeup remover. At least, I hope that's all you need.