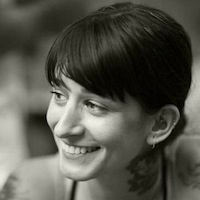 Filed by Jessie Dean Altman & Julianne Adams

|

Feb 08, 2016 @ 1:45pm
It's a scientific fact that the best way to show how much you love something is by putting it on your nails. These Harry Potter fans transfigured their love of wizards and Hogwarts into some really (oh boy, here it comes) MAGICAL nails.
1. The boy wizard.
The man (boy), the myth, the legend: Harry Potter with his owl Hedwig, and Gryffindor colors gold and scarlet.
2. The whole gang.