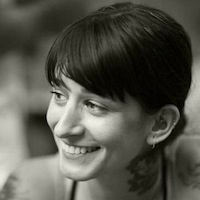 Filed by Jessie Dean Altman

|

Jun 01, 2016 @ 10:10am
On May 21, Singapore-based fashion blogger Aarti Olivia Dubey posted a photo of herself and two other women (Rani Dhaschainey and Ratna Devi Manokaran) in bikinis to Instagram. The next day, the post was removed for "violating community standards." Weird, right? Instagram has lots of photos of women in bikinis—oh wait, could it be because the women in this picture had the audacity to not be thin?
The offending picture was from a photoshoot the ladies had done for a Singaporean magazine article on bikinis and plus-sized people. Dubey took to her blog's Facebook account, Curves Become Her, where she shared the picture and explained what had happened/expressed her outrage.