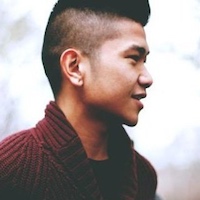 Filed by Keith Estiler

|

Apr 05, 2016 @ 5:20pm
Blink a few times and you'll probably miss the latest body challenge where folks go through ridiculous methods to prove how skinny they are. Unsurprisingly, yet another body challenge has surfaced on the Internet this week: the "iPhone 6 knees" challenge.
According to Cosmopolitan, the iPhone 6 knees challenge apparently started in China when women began flooding their social media feeds with knee selfies. In these photos, women use an iPhone 6 to hide their knees. Why? So that they can prove to the world how skinny their legs are.