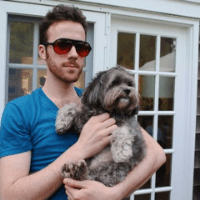 Filed by Miles Klee

|

May 20, 2017 @ 4:29pm
With the news that Sweden had dropped its long-running investigation into an allegation of rape against Julian Assange, the WikiLeaks founder is publicly vowing to continue leaking CIA documents and defeat any U.S. legal threats. Unfortunately, making public vows involves being seen in public, with the result that his new haircut is on display for the entire world to see.
Let's just say that people... weren't fans.
Brutal. But the roast was far from over.
You know, Julian, at your age, I just might cut it short. But it's your call.