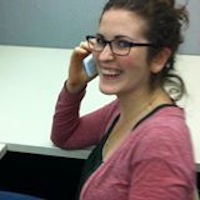 Filed by Shira Danan

|

Sep 21, 2016 @ 9:55am
You may think that copying the look of supermodel Kendall Jenner is expensive and way out of reach. Sure, anyone can turn herself into Kylie, but Kendall? Not happening. Turns out you're wrong, at least when it comes to her favorite shampoo, Finesse, which also happens to be that of one Kim Kardashian.
In an interview about how much she's learned about style from her sisters, she told Allure:
Kim likes Finesse shampoo, and now so do I. I've tried all the expensive things, too. It just works for my hair and makes it so silky. My hair has held up so much that every hairstylist has been like, 'Why is your hair still so amazing?' And I'm like, 'I literally don't do anything. I just use Finesse.' And everyone's like, 'What?'