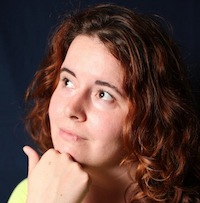 Filed by Aimee Lutkin

|

Feb 02, 2016 @ 3:11pm
Kylie Jenner released a three-color lip kit in November that basically sold out before you could blink. The colors are all matte and in various shades you may remember your grandma wearing in photos from the mid-seventies. They might also be described as "edgy."
There's going to be a "Valentine collection" released soon, which will keep makeup loving ladies refreshing their browsers on the holiday instead of being out on a romantic dinner date with their honeys. Two weeks ago, the brand announced a more traditional lip color: Pink. Kylie, you crazy.