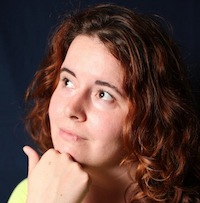 Filed by Aimee Lutkin

|

Nov 03, 2015 @ 11:29am
Cosmopolitan writer Brooke Shunatona, spent one week and thousands of dollars to look and live like Kylie Jenner. Actually, she probably didn't spend much of her own money, but she is wearing some of the very expensive clothes and using the extremely high-end products Kylie pedals in her Instagram on the reg. Kylie is only 18, yet she's the 8th most followed person on the social media platform designed to make you feel most inadequate. Brooke wanted to know what it would feel like to be King Kylie for a bit, but it turns out: it kinda sucks.