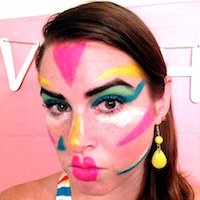 Filed by Ashley Bez

|

Sep 03, 2015 @ 9:43am
Take a look at what women's lingerie looked like for the past 100 years.
If the discovery of time travel was made by a teenage boy, this would be the video he'd make. It's like looking at a live-action Victoria's Secret catalog through the ages. The people at Mode gathered up a bunch of women's lingerie styles from the last 100 years, and had one very sexy model wear all the looks.