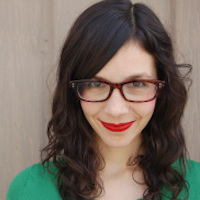 Filed by Meg Favreau

|

May 05, 2016 @ 8:10pm
After the annual fashion spectacle known as the Met Gala on Monday, the Internet was abuzz discussing the winners, losers, and confusers of the evening. One outlet that missed the mark in its coverage was Vogue, which implied that Lupita Nyong'o's hairstyle was partially inspired by Audrey Hepburn. Nyong'o quickly took to Instagram to show Vogue the real inspiration for her hair that evening:
Vogue did mention in the piece that on the red carpet, Nyong'o had cited Nina Simone and The Matrix as inspiration, but it doesn't mean their comparison to Hepburn wasn't problematic. As Zeba Blay wrote on The Huffington Post, "Vogue's faux pas is just one in a long line of instances wherein white fashion and beauty world completely disregards black hair culture in favor of placing the spotlight on white women."