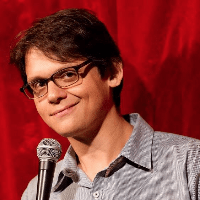 Filed by Matt Nedostup

|

Sep 02, 2015 @ 3:04pm
Stevie Miller made a shocking discovery when she looked inside her new beauty blender.
Stevie Miller is a 20-year-old woman from Norfolk, UK. She has her own YouTube channel where she posts makeup tutorials. But this experience defied even her expertise. She had recently acquired a new beauty blender as a gift from her sister, who had purchased it online. She was very pleased with it until she noticed a small hole toward the tip, with something black inside.
Assuming it was something from her makeup bag that had gotten stuck inside, she pried it out. What she discovered was enough to horrify anyone who's ever used a beauty blender or any other product.