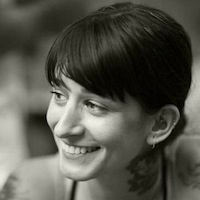 Filed by Jessie Dean Altman

|

Sep 16, 2016 @ 10:19am
Designer Marc Jacobs is in the hot seat for his Spring '17 show for New York Fashion Week that saw his models (including Gigi Hadid and Kendall Jenner) sporting brightly-colored, faux dreadlocks down the runway.
Jacobs responded to his critics by insisting he is color-blind (and obviously tone-deaf) in a comment on Instagram, writing:
And all who cry "cultural appropriation" or whatever nonsense about any race of skin color wearing their hair in a particular style or manner - funny how you don't criticize women of color for straightening their hair. I respect and am inspired by people and how they look. I don't see color or race- I see people. I'm sorry to read that so many people are so narrow minded…Love is the answer. Appreciation of all and inspiration from anywhere is a beautiful thing. Think about it.