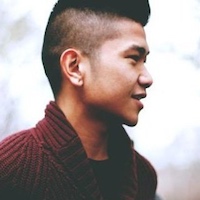 Filed by Keith Estiler

|

May 03, 2016 @ 9:12am
Brazilian blogger João Paulo proved you don't need to be famous, or spend crazy amounts of money, to wear ridiculous dresses and shock an audience. The excellent Instagrammer hilariously recreated celebrity looks from the 2016 Met Ball using only cheap, everyday items from home. From Taylor Swift's snake carcass mini dress to Nicki Minaj's buckled BDSM-gown, high-end designers fiddled with all sorts of ridiculous, pricey fabrics at the Met Gala this Monday night. Paulo outdid them all.
Taylor Swift should've gone with the tin foil, instead.