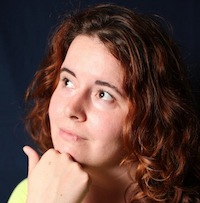 Filed by Aimee Lutkin

|

Jul 28, 2015 @ 12:12pm
Every mom has a fantasy about how their daughter should look, and here we see their disappointment when it comes true.
One thing is clear: we all say, "Oh my God" too much. I want to shout, "DO NOT TAKE THE LORD'S NAME IN VAIN!" but only because I can't hear one more person say OMG. Yes, your hair looks different! God doesn't care! Now, who is our favorite?
There are three girls in the video, and they cover the range of responses to their mom's choice: cautious enthusiasm, politely non-committal and open horror. And only one mom seems genuinely pleased and delighted by what she's done.