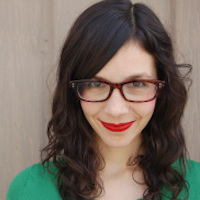 Filed by Meg Favreau

|

Oct 28, 2015 @ 3:12pm
When Kate Moss famously said "nothing tastes as good as skinny feels," she had probably forgotten what ice cream tastes like (or she was drunk). That shit is great, and you can eat it in moderation and still live a totally healthy life. But you know what's not great? Reminding yourself how much you need to do to "work something off" every time you eat it, because nothing rips the joy out of tasting something delicious like worrying about immediately expunging the calories from your body.
That, however, is exactly what the new diet-shaming workout shirts from designer Moschino do, because apparently, Moschino's slogan is "enjoy nothing."