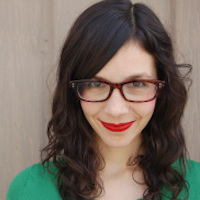 Filed by Meg Favreau

|

Jan 08, 2016 @ 7:55pm
For days, it seemed like the only braid-based hair trend going viral in 2016 was Justin Bieber's offensive cornrows. But finally, eight days into the new year, there's pancaking, a braiding technique that makes braids look fuller and/or more like a cat was just sleeping on your head. Cosmopolitan has a little tutorial on how to do it. And good news: unlike all of those color trends, you can do this at home; and unlike the glitter roots trend, it doesn't make you look like you just got vomited out the wrong side of a rave.