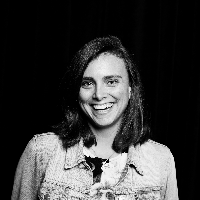 Filed by Catherine LeClair

|

Dec 11, 2016 @ 1:30pm
Pantone sounds like it might be the name of a top-secret government contractor in charge of figuring out life on Mars, but it's actually just a company that created a standardized color matching program. God forbid we all can't agree on what "mauve" actually looks like.
Anyway, each December Panton chooses the Color of the Year, which we are supposed to wear and worship for the next 12 months. The 2016 colors of the year were Rose Quartz and Serentity, and I feel like we can all agree that those shades don't accurately sum up how we felt in 2016.
for a year whose pantone colors were serenity and rose quartz, 2016 was disappointingly neither serene nor rosy.

— h (@hjoldr) December 8, 2016
On Thursday, Pantone officially released the color for 2017: "Greenery." Here are some things that could mean:
There is money in our future
We should enjoy some dank herb as the world is slowly engulfed in flames
All these climate deniers that are being elected into Trump's cabinet will somehow magically realize that global warming is a pressing issue before all the trees are dead
People chimed in on Twitter to react to this meaningless ritual of color announcements. Here are the best gems for your enjoyment, and yes, several of them involve the world being on fire:
dog who is interested in graphic design, lookig at the new pantone color of the year: i dont get it, everey year its just the same dam color

— jomny sun (@jonnysun) December 10, 2016
Pantone's color of the year being puke green is the most accurate representation of 2016 possible

— Dana Schwartz (@DanaSchwartzzz) December 10, 2016
2016: Pantone's Color Of The Year is a re-launch of Landlord Green. Perfect

— William Gibson (@GreatDismal) December 8, 2016