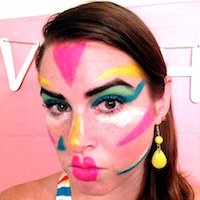 Filed by Ashley Bez

|

Aug 17, 2015 @ 11:30am
Designers from 18 countries show their culture's ideal body type as well as their Photoshop skills.
Let's judge a bunch of women's bodies! This time, they've been photoshopped by designers from around the world to show what the "perfect" body looks like. This project was created by Superdrug Online Doctor, which I think sells prescriptions in the UK? I can't tell if it's legit or not. Anyway, you can now see what ideal women's bodies are, and maybe move to the country that best suits your body type.