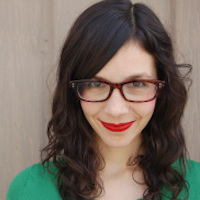 Filed by Meg Favreau

|

Oct 30, 2015 @ 7:10pm
If you've been looking for a costume that can make you look amazing while also knocking the drink out of someone's hand, then you need Arizona artist Alexis Noriega's pneumatic wings. Noriega has been selling handmade wings through her Etsy shop, The Crooked Feather, since 2013. But recently, she's started experimenting with wings that don't just look amazing, but can move on their own. They won't make you able to fly (only Red Bull, dreams, and good drugs can do that), but they will make you look like a badass.