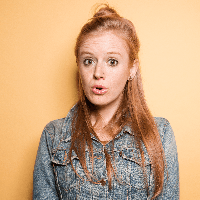 Filed by may wilkerson

|

Aug 09, 2016 @ 2:10pm
This summer's hottest new hair trend involves looking like you just got laid without actually having to go through all the hassle of getting laid. So you can finally cancel your Tinder account, because "sexturizing" is what you were after all along.
"No matter what kind of hair type you have, it's all about imperfection that doesn't lay flat—it's sexy, messy, and piece-y texture that moves," explains hairstylist Kat ​Zemtsova, who coined the term "sexturizing." "It's basically the antithesis of stiff waves or sausage curls."