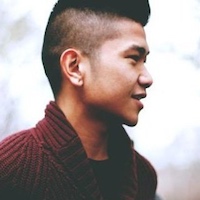 Filed by Keith Estiler

|

Feb 22, 2016 @ 2:55pm
If you want a pick-me-up for future bad hair days, please bookmark this video of a ridiculously strange haircut. BarberShapp, a mobile app that helps you find nearby barbershops and check wait-times, posted a video on Facebook of a girl getting what might be the worst haircut of her life. Take a look:
STYLISH CUT?

The Haircut that's breaking the internet! Quirky, Stylish and Slick? Is this a new trend in the making? #StylistLove #ScissorsCut #HairCut Hair - Aleona Starzhinskaia Model - Julia Andreeva Video - Vitalii Suzdalev Checkout Aleona's Instagram page https://www.instagram.com/aleonahairs/ or the HairFucker youtube page for more! https://www.youtube.com/watch?v=dV4nBBPw9rA / https://www.youtube.com/channel/UCIGAKC2RfTdiRqsqf1ZmrWw/videos

Posted by Barbershapp on Saturday, February 20, 2016
"Quirky, Stylish and Smooth? Is this a new trend in the making?" The app wrote on Facebook. They're joking right? How is this lady even maintaining her super chill composure while getting this atrocious haircut?