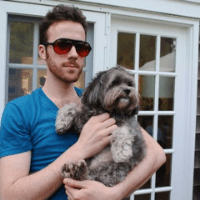 Filed by Miles Klee

|

Jun 04, 2017 @ 3:51pm
Yesterday, we brought you the story of a man who ordered a male romper from a Chinese company only to discover that it didn't quite look the way he imagined. But that's just one side of the male romper experience. Another dude bought one that fit him well and decided to strut around a few New York neighborhoods for a day, and while some onlookers were harshly critical—especially the barbers in Washington Heights—many more men and women loved the look. I lived in New York for 10 years and never got a single compliment from a stranger like he did.
So yes, the hype is real. And now I have to go clothes shopping.